They have already invested in EMS system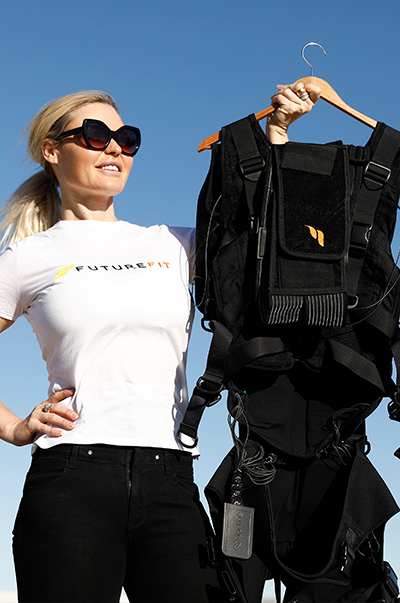 "Future Fit has partnered with Innline EMS as an exclusive distributor, introducing the Australian market to Innline's innovative EMS technology.
Despite challenging times, Innline has provided extensive initial and ongoing support – always on hand to assist with inquiries, provide training and extensive marketing support.
Before signing on with Innline, we undertook extensive research on EMS providers in the market and found Innline EMS to be the most innovative, competitively priced and reliable.
The entire team is friendly, knowledgeable and professional – experts in their field.
EMS is a fast-growing and exciting industry.
Future Fit are proud to be associated with the market leader and part of the Innline family."
Vicki Majewski – Future Fit, Perth, Australia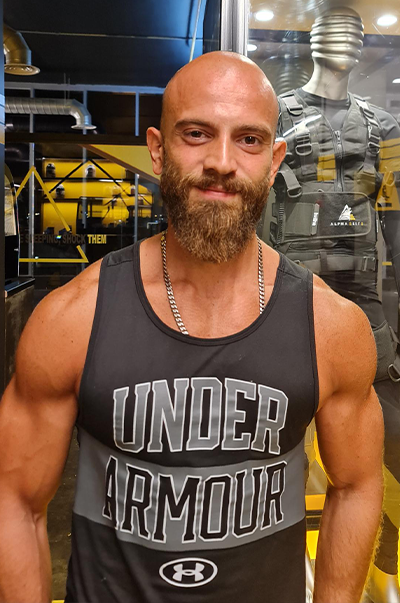 "The first reason why i choose Innline is the quality of the device and the suits and actually now when im using i can see all the customers results .
The second reason for me is the contact after selling the all support for me. The anything i need – the extra suits extra devices, they all send to me. And also the most most important part for me are the owners Dawid and Andrew anything i need from them the always there for me, always give me ideas to how develop my business.
Thank you Innline."
Tarek Khalil – Alpha Elite, Jeddah, Saudi Arabia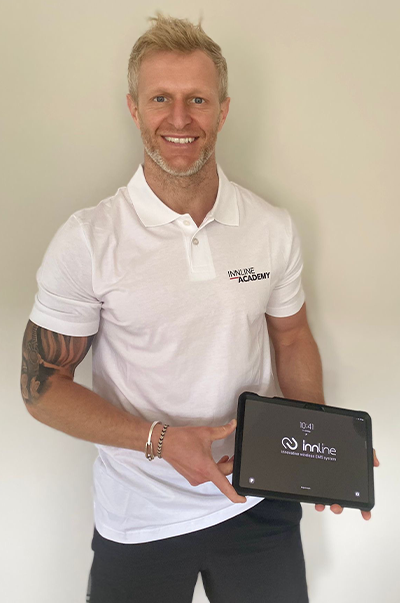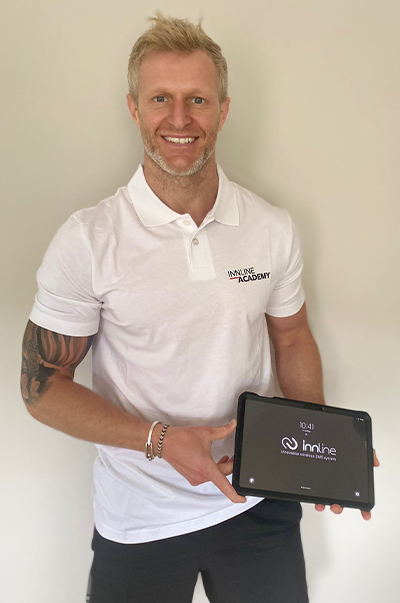 "I am a personal trainer running my own business for 12 years. Two years ago during a trip to Poland I came across a studio with EMS training. After the first class I was shocked at what state a 25-minute workout could get me into and I train 6 days a week. After 6 long months of testing different EMS companies, I decided on Innline EMS. My choice was based on the build quality of the suits, the ability to configure the workout to my own needs, control of individual muscle groups and adjusting the pulse to a particular part, the design of the machine, and great customer service. I am very pleased with my cooperation with #innlinefamily and look forward to many more years together."
Łukasz Grohlich – United Kingdom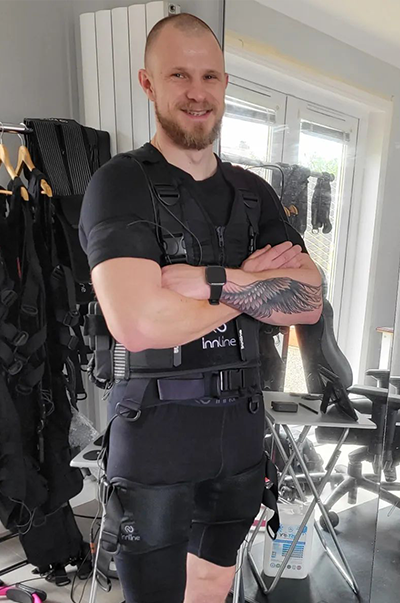 "My cooperation with Innline is satisfactory and very fruitful.
Very nice and easy contact.
The training helped me understand the premise of the exercises more. My theoretical knowledge gained from the training will help me a lot in shaping my workouts so that they are even more effective.
Every person from the Innline team at the training is very professional and courteous.
I will recommend anyone to work with the Innline team."
Mariusz Witek – Phoenix Fitness, Aberdeen, Scotland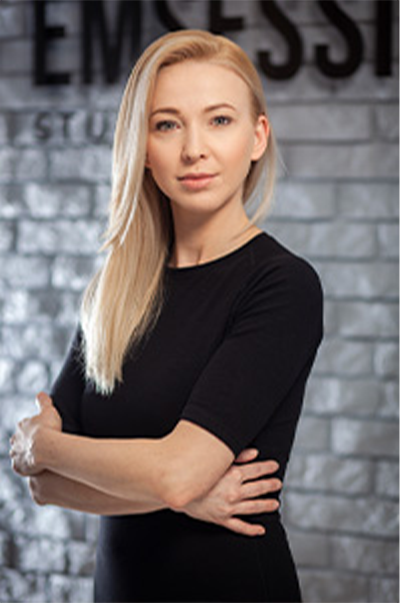 "From the beginning of my decision to set up my own EMS studio, I knew that a good choice of machine was a key issue. I did a thorough research of the available machines on the market and reviewed each of them for the parameters most important to me. The Innline device turned out to be simply the best – it has a modern design, an intuitive panel, great suits, strong pulse feel and a wireless connection. The fact that it is a Polish brand is also not insignificant. I think we should support our economy, because it puts money into our Polish families and their homes. After all, our EMS studios are also Polish, local companies."
Kinga Grodzka – EMSESSION Studio, Warsaw, Poland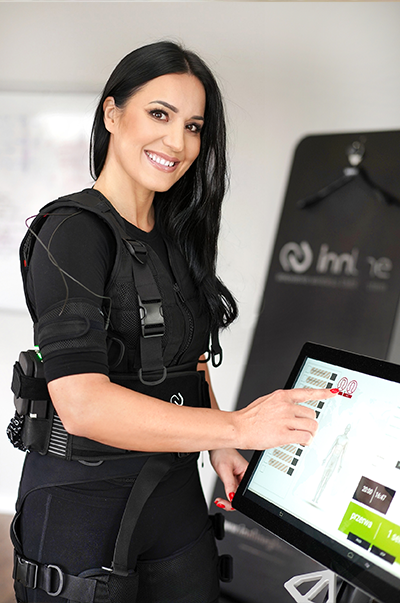 "Innline is an example of proper cooperation with the customer. The company is distinguished by the ability to meet deadlines and customer orientation, which is rare in our market. A professional approach to cooperation, extensive experience, flexibility and assistance at any time are invaluable assets of the company's employees, confirming their reliability and openness."
Marta Deredas – Fit O'Clock, Lodz, Poland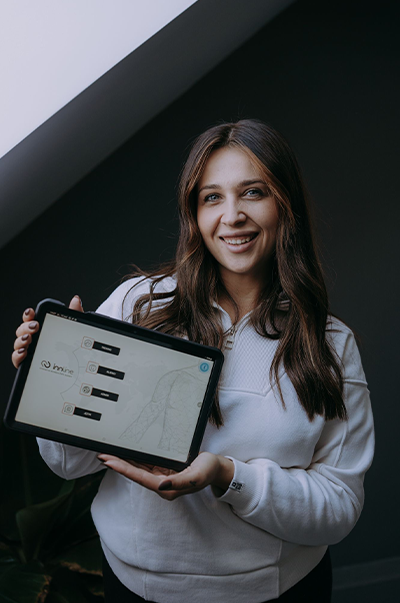 "I highly recommend cooperation with Innline.
Fast delivery of equipment, assistance in selecting the right business model and support in the development of the company!"
Agata Felczak – PRO 20 Treningi Personalne EMS, Nowa Ruda, Poland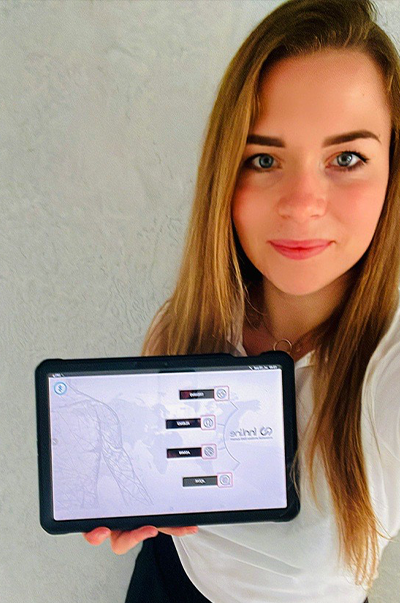 "When choosing an EMS equipment provider, I was guided by many aspects:
customer contact – quick responses to emails/phone calls/sms
quality of equipment and service – everything TOP and very intuitive
wirelessness and design of equipment, underwear and suits
assistance in case of doubts – quick response
and of course – the first impression during the test training – Ania Tomczak made a very professional impression – that's why I chose INNLINE equipment.
delivery of the equipment efficiently, completely and in a pleasant atmosphere, during which I received a set of tips and instructions for use! Thanks Marcin Perczak!
EMS TRAINER BASIC training – two days in a cool, relaxed and pleasant atmosphere! Lots of cool knowledge! Practice Ania Ciborek, Ania Tomczak
Everything – HIGH LEVEL!
Thank you!"
Monika Kocielińska, mobile trainer EMS, Kochanowice, Poland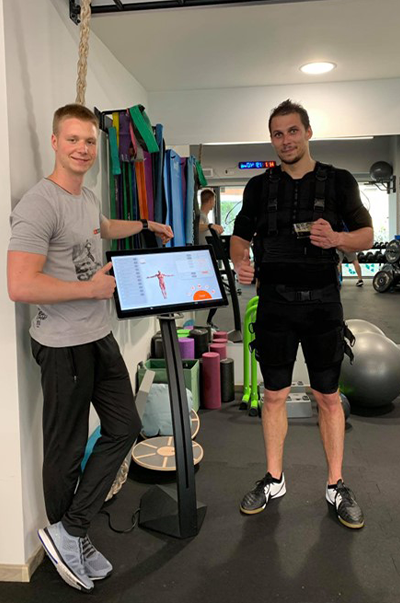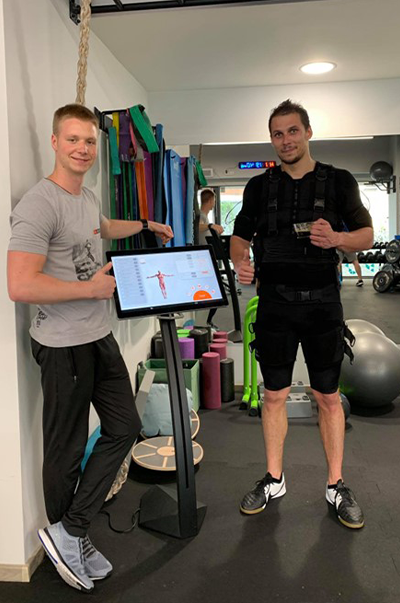 "Since the beginning of our studio, we have offered EMS training. The choice of Innline equipment was dictated by the possibilities offered by the wireless training system. This is just what we were looking for, that is, a combination of personal training in a small gym with an EMS system. Another advantage is to conduct "duet" type training on one machine, this works perfectly for us and is becoming more and more popular.
And, of course, customer service is immediate, I get questions answered instantly by Mrs. Ania 😊"
Michał Abulewicz – Trening Studio 17, Wroclaw, Poland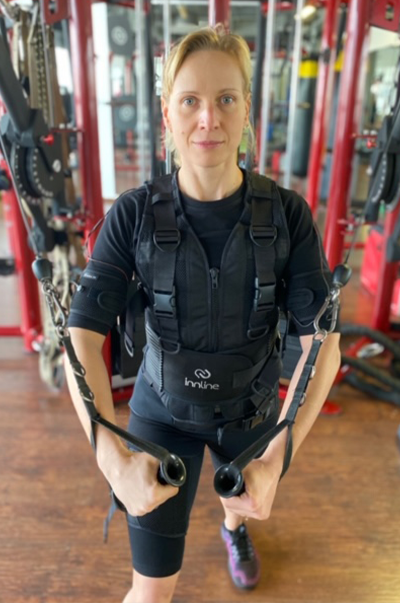 "We had the pleasure of purchasing Innline's EMS training equipment in March 2020.
Even at the stage of purchasing the equipment, a very serious approach to the customer and an understanding of their needs was evident. We received expert advice, assistance in choosing the right options and training for trainers.
We are satisfied with the reliability of the equipment, an additional advantage is the modern design.
Our customers are delighted with training on Innline equipment, and we enjoy the professional after-sales advice"
Anna Kaczmarek – Oxygen Fitness, Warsaw, Poland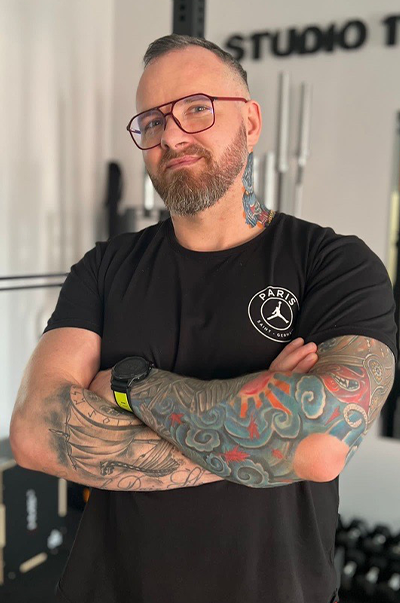 "Hi, my name is Bartek and today I will write you a little bit about why we decided with my crew, namely Jarek and Natalia, to start working with Innline.
At the outset, I'll just add that I've been involved in extensive training for almost 12 years. I work with people as a trainer in my own training studio, actually two studios, having by my side the brilliant crew mentioned above! Dozens of people come through our experience every day. Therefore, we work a lot, in order to give even more to people who want to take care of their health! Although you can only see my picture here, Jarek and Natalia are undoubtedly part of my, and in fact our, success of continuous development.
Why Innline? We – as a Team, value in detail every detail in our work. Not a day goes by that we don't think about what to do to improve our workplaces along with the opportunities we offer when training with our clients. The company I mentioned above is a guarantee of quality. And I am not writing this because I want to please anyone, but because we have been working together for many months. Seeing such a reliable and meticulous approach to the details that are a key whole in their offer, there is no way that people who care about the same nuances will not have a common language in the development of their sports businesses. We are writing here about ourselves, of course  . Satisfaction with our joint efforts resulted, of course, in the purchase of the first device. A few months later, the number of satisfied customers caused this to agree on the purchase of the second equipment. You read that right! In the space of 4 – 5 months we procured two systems from Innline, which, in our opinion, is classified as the highest form of quality in every respect. During the period when we were looking for a way to grow together I met a whole staff of people there, which perfectly reflects the quality of their equipment. On what I observe and see, forming a common bond with the above people I could still write quite a lot. In only good words, of course.
If anyone will be wondering whether it is worth it to cooperate with this brilliant Polish brand, in order to create a great training place in their city or to add such a form of activity to their current offer, they have my recommendation 100% flowing from the truth!
Best regards Bartosz Siejak!"
Bartosz Siejak – Cube EMS, Srem, Poland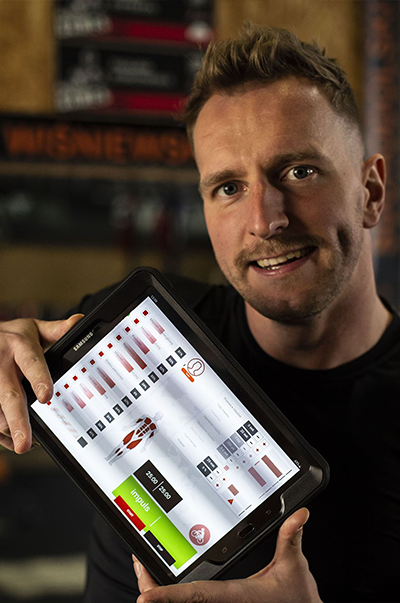 "I have been working with Innline since 2019. The equipment has not disappointed me so far. Suits carefully made, easy to put on. The wireless system allows greater̨ freedom̨ and the abilitý to train at a considerable distance from the client which is very important these days 😉.
Intuitive use of the application allows you to conduct training freely. Good and contact with the staff allows for quick processing of orderś as well as equipment service. Highly recommend 👍"
Sebastian Trojanowicz – mobile trainer EMS, Gdansk, Poland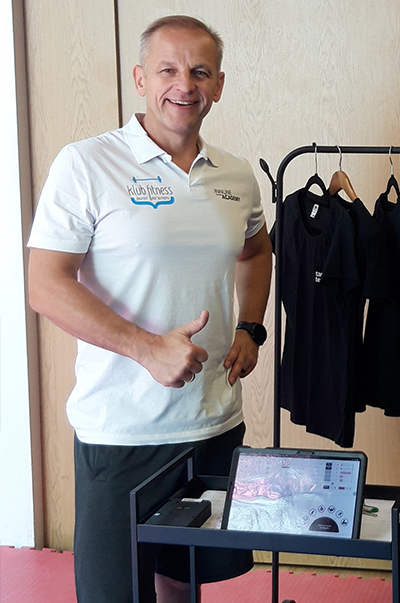 "I highly recommend #innlineacademy!
The professional staff is able to introduce the secrets of EMS training in a very accessible way. The modern design is in harmony with the innovative training, and the friendly and knowledgeable staff is always there to help you feel comfortable."
Darian Michałowski – Club Piwnica pod Termami, Poznan, Poland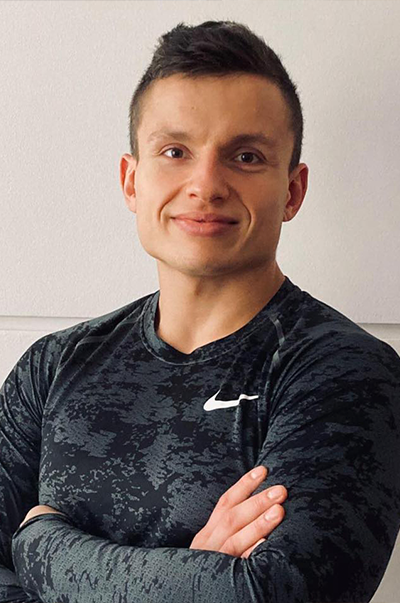 "High level of training, organization very professional. The presenters prepared materials in an accessible and understandable form. The topic of training was discussed in a comprehensive manner. Every part of the training met my expectations 100%.I received many interesting and, above all, valuable tips that I can implement in my work.
To sum up – it was a fantastic time, which will certainly be reflected in my EMS training with clients.
The company is highly recommendable, and working with Innline is a pleasure"
Andrzej Bartoszuk – Fitness Club Imperium, Otwock, Poland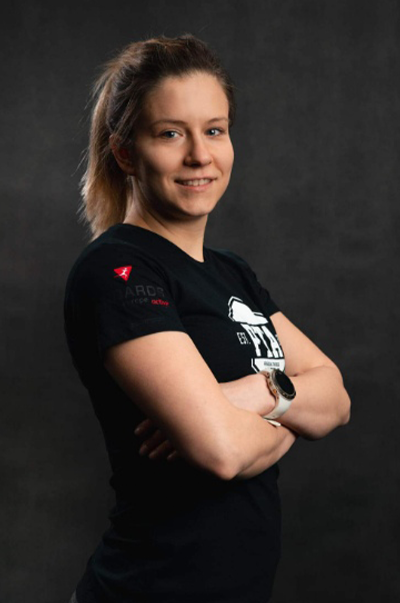 "I was a participant of the EMS Trainer Basic course and I sincerely recommend it! Reliable knowledge, team support in case of any questions . Material prepared in an easily digestible way, theoretical knowledge combined with practical exercises . I recommend 100%"
Ewelina Agier-Choja – Fit Time, Tuszyn, Poland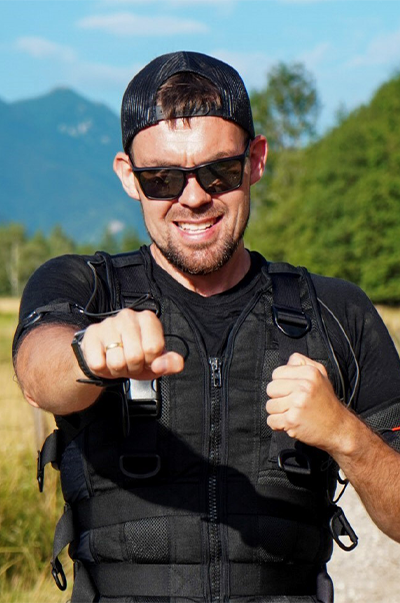 "I highly recommend, super cooperation, equipment at the highest level!"
Paweł Kotowski – CATius, Wroclaw, Poland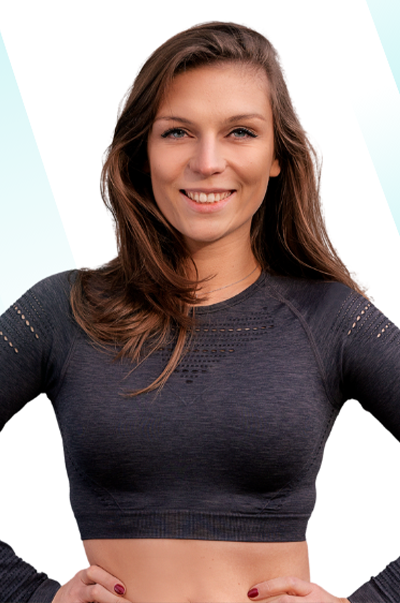 "Basic training was extra! A powerful dose of knowledge, both theoretical and practical, and all this in a great atmosphere The equipment itself mega modern, intuitive and, above all, making it easy to conduct training. The whole Innline team super helpful and patient and the purchased kit adapted to the needs of the trainer, in a word, I recommend!"
Zuzanna Konecka – mobile trainer EMS, Warsaw, Poland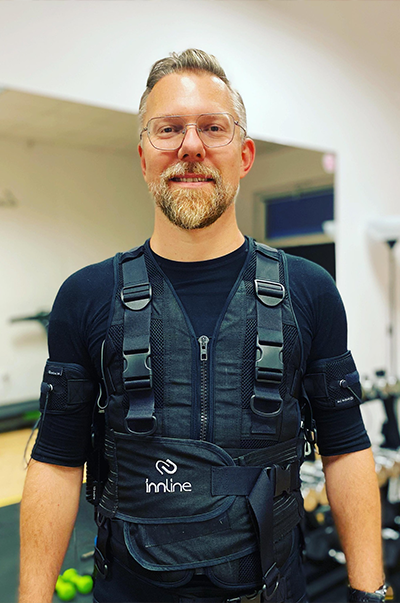 "I have been using Innline equipment for several years now. We recently decided to purchase a second set to expand our services. High quality equipment at an affordable price. Training conducted professionally by people with passion. Interesting, dynamic. The presenters full of energy and always helpful. I recommend"
Dawid Tambor – Body Love Personal Training Studio, Chrzanow, Poland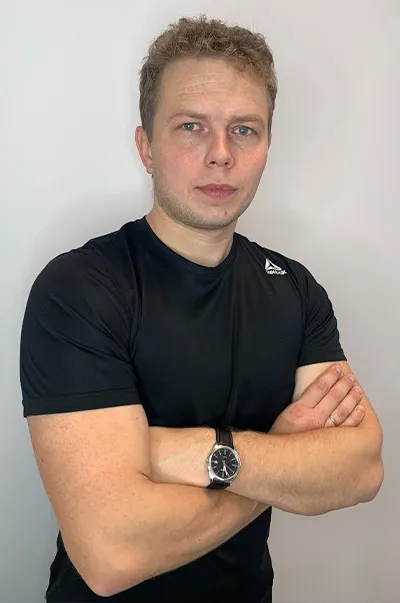 "INNWELL Ltd. is an example of proper cooperation with the customer. The company is distinguished by a rare in our market ability to meet deadlines and orientation to customer needs. Full of professionalism approach to cooperation, great experience, flexibility and assistance at any time are invaluable assets of the company's employees confirming their reliability and openness. The company's employees are competent in explaining all issues. The training provided by the company was very valuable, the questions asked by the participants were developed extensively. The knowledge of all the staff is at a very high level, so it was possible to get all the necessary information to conduct training in an independent manner. I am full of appreciation and recommend potential clients to cooperate with INNWELL."
Wojciech Bartosz – Symbioza Health and Beauty Center, Turek, Poland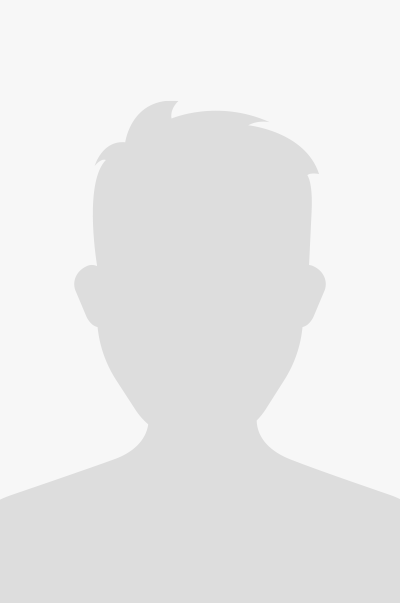 "I really enjoyed the training and the course.
I definitely learned a lot about the device, suits, and deepened my knowledge of the basic exercises for EMS training. I know what to focus on, what aspects are the most important, and what things absolutely can't be overlooked when it comes to execution, the training course, etc.
I like the openness of the trainers, their knowledge and the fact that you can talk on a collegial level. 😊
This definitely attracts clients to Innline Academy.
I highly recommend!"
Żaneta Iwanicka – Impuls Studio, Bogatynia, Poland
Next success story might be yours
Invest in EMS training devices
Get a quote