Welcome to #innlinefamily
60+ people who care about each other and strive for the success together
Our team can be also your team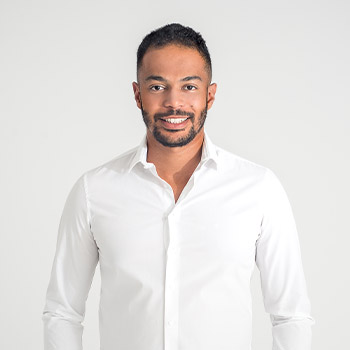 We established Innline in 2012 as one of the pioneers developing the wireless EMS market in Europe. Since the very beginning, we've got two main goals:
● provide the highest quality innovative fitness equipment,
● be a trustworthy business partner to our clients.
That's why we've decided to manufacture each part of our products in Europe, so we could have full control over the production process and guarantee 100% reliability and security of our EMS training devices. We've got our own quality control team that watches over the whole process.
– Dawid Pinto CEO Innline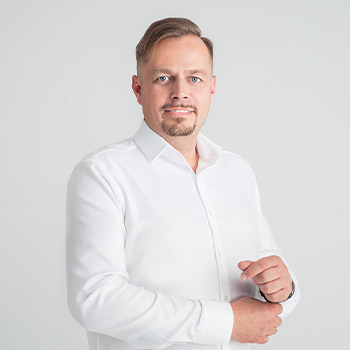 Our team is built by the best specialists in their fields. Among 60+ experts, there are experienced personal trainers, business strategists, academics, engineers and sales & marketing specialists.
All of us are here to help our partners. That's why we've established our Academy where we train attendees in EMS training, business, marketing and sales. We've also got a special training course for physiotherapists. Last but not least, all of our clients have got access to a special studio calendar and the admin panel where they can find all necessary instructions, studies, how-to videos and marketing kit (graphics, brochures, etc.) that help them run their businesses and gain new clients.
– Andrzej Ciborek Co-owner Innline
Become our partner and expand your business
If you want to know more about our EMS system or get a customized offer
Discover what makes us unique
Cutting-edge technology
Innline is an innovative wireless EMS system stable for both Bluetooth and WiFi connections. Its mobile version is perfect for outdoor training which makes it the best choice for those who value diversity, independence and freedom while training. What makes it unique is that up to 6 people could train at the same time.
Business know-how
Innline is not only a set of training devices, but it's also a team of professionals who know their work and are ready to share their knowledge with you. That's why we've settled Innline Academy that offers all necessary types of courses, from EMS training, through marketing to sales. So that you know how to grow your business and get a return on investment as soon as possible.
Flexible services
We do not sell fixed sets. What you get depends on what you need. You decide how many studio suits, control panels and transmitters you need to meet the demands of your customers. If you're not sure what type of device to choose – let us know, we will prepare a set that will be ideally suited to your needs.
Full support
You can not only take part in one of our training courses but also gain from our business experience. Each of our team members is here to help you. So if you need any advice on legal issues, financial matters, customer service, marketing or running a business in general – feel free to contact us any time.
Well established business
Innline was founded in 2012 and we were the pioneers of the EMS industry in Poland. Since then we went global and gained priceless experience in developing a successful business in the fitness industry. Our work is appreciated equally by the market as well as by our clients, which is a much bigger deal for us.
The lowest operating costs
The electrodes fitted in our costumes are interchangeable. The warranty applies to all parts of the kit: control panel – 24 months, transmitter – 12 months and suits – 6 months. All suits are unisex and you can freely combine the top with another bottom. There are eight sizes available, from XXXS to XXL.
Professional trainings
Innline Academy was set up to help you grow your business and professionalize the fitness industry in Poland. Thanks to our training courses you can be a successful one-man army who knows how to train with EMS devices, do the marketing & sales and take care of the clients. Check out the available trainings and start improving your skills today.
European quality
From the very beginning one of our main goals was to provide the highest quality innovative fitness equipment. That's why we've decided to manufacture all parts of our devices in Europe so we could have a full control over the production process. It paid off because today we are a supplier of the highest quality EMS training equipment.
You deserve to work with the best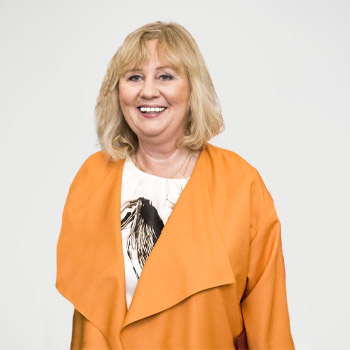 One of them is Hanna Krauss, Ph.D. – Head of the Department of Physiology & Chairwoman of the Poznań Branch of the Polish Society of Physiology. Professor' main field of scientific and research activity is focused on issues related to the control of energy metabolism under physiological conditions.
We're more than proud that professor Krauss is one of our closest associates and head of Innline research team. Her knowledge, experience and scientific background are invaluable to us. Thanks to her support, we are able to create fitness devices that are not only highly effective, but also safe for health.
Find out more about the EMS training >>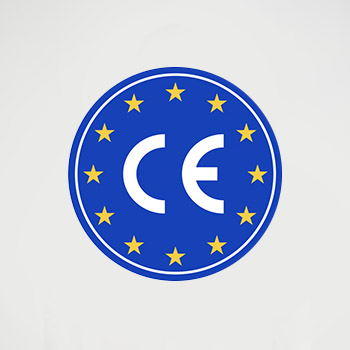 Innline EMS system has achieved CE Marking (Conformité Européene) indicating conformity with health, safety, and environmental protection standards for products sold within the European Economic Area (EEA).
Leave us your name email and number, and we'll get back to you to present you a customized offer.