Meet Innline EMS PRO FULL
PRO Full kit combines of a two control panels, standing base, studio base, transmitters (with a batteries), customizable training suits, sprinkler and a clothing disinfectant.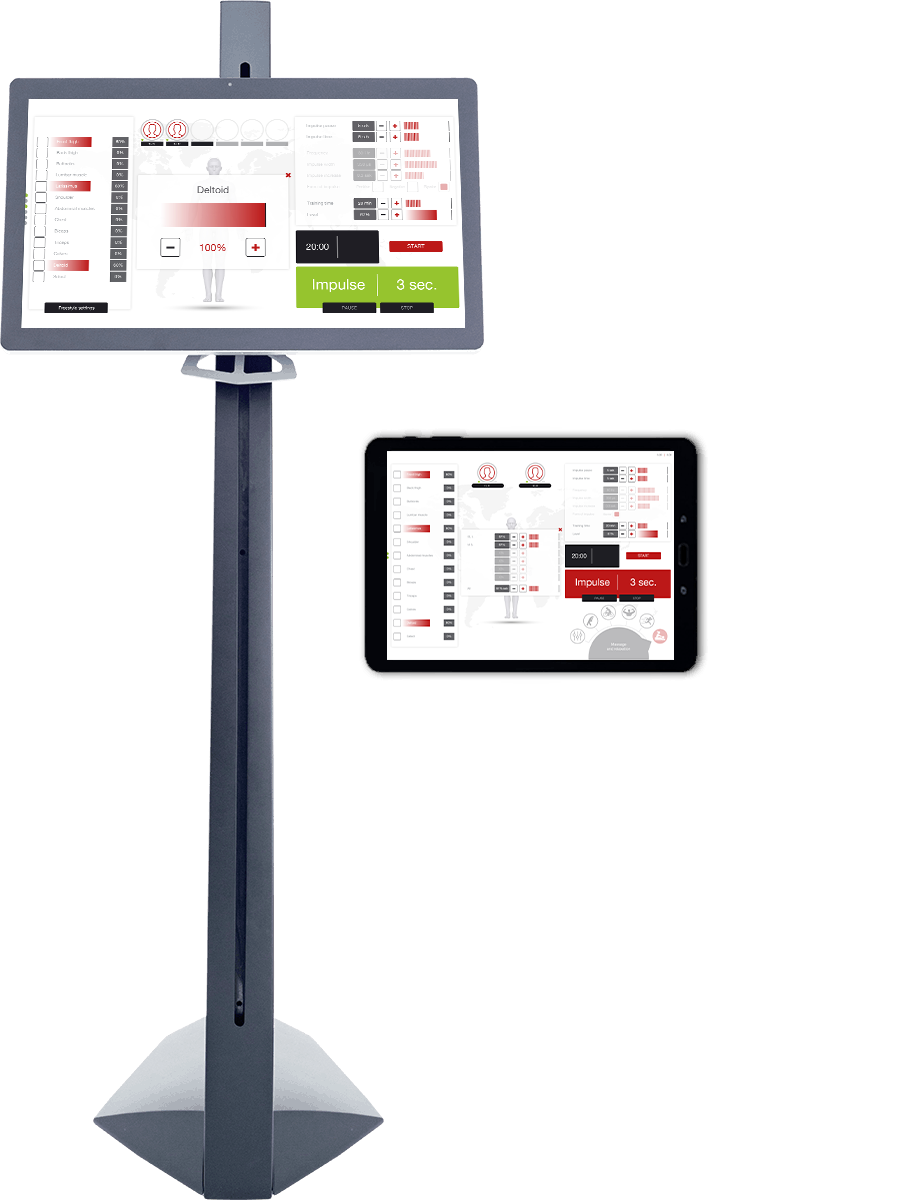 A wireless package with two devices PRO & PT. Available in both mobile and stationary versions. It is perfect for club owners because it allows training with 6 people at once and the same plus second device can be used in another place.
The kit features:
21,5″ display (PRO)

11″ display (PT)

enables wireless training

three types of pulses: bipolar, positive, negative

pulse up to 125 Hz

defined & individual training programs

software updates are free of charge
Training for up to ten people in two places
Thanks to the wireless connection, you can train from 1 to 10 people at the same time. One of your trainer can make training in your studio, second can train your customers at home at the same time. This will allow you to increase your revenue and most importantly, increase your attractiveness for clients who like to train in small group classes or individual at home.
Two displays
The large for studio 21.5" and small 11" for Personal trainers. That make your training offer more attractive. This means that your revenue potential increases significantly.
Magnetic connection
We have created a magnetic connection to make it easy for customer exercise comfortably.
Fast connection, easy to put on, lightweight connector makes the EMS training very easy to perform and use.
Impulse bipolar, positive and negative
Bipolar pulses are most effective in EMS training. The impact of bipolar impulses generates very good training effects in a relatively short time. Positive and negative impulses are used in physiotherapy. It is an ideal tool for trainers who want to help clients during the rehabilitation process.
Frequency up to 125hz
Adequate pulse power makes the training effective after the first session and thanks to the individual parameters the customer can use the potential of the device even after many years of training EMS.
Outdoor training
You don't have to train your clients only in the studio. Thanks to the outdoor function, you can take them to places where they will experience much more interesting EMS training. Customers love it.
Individual program
Every customer is different. That's why we know how important the individual training program on our device is. This allows you to maximize the effects and customers appreciate the quality and efficiency and the fact that they are trained individually depending on the level of skill.
Unisex suits
You don't have to invest a lot to make your business work well. The highest quality suits we manufacture 100% in Europe. You don't have to own two suits of the same size for a woman and a man. Thanks to unisex suits you reduce investment costs.
If you want to train on the basic kit check out also: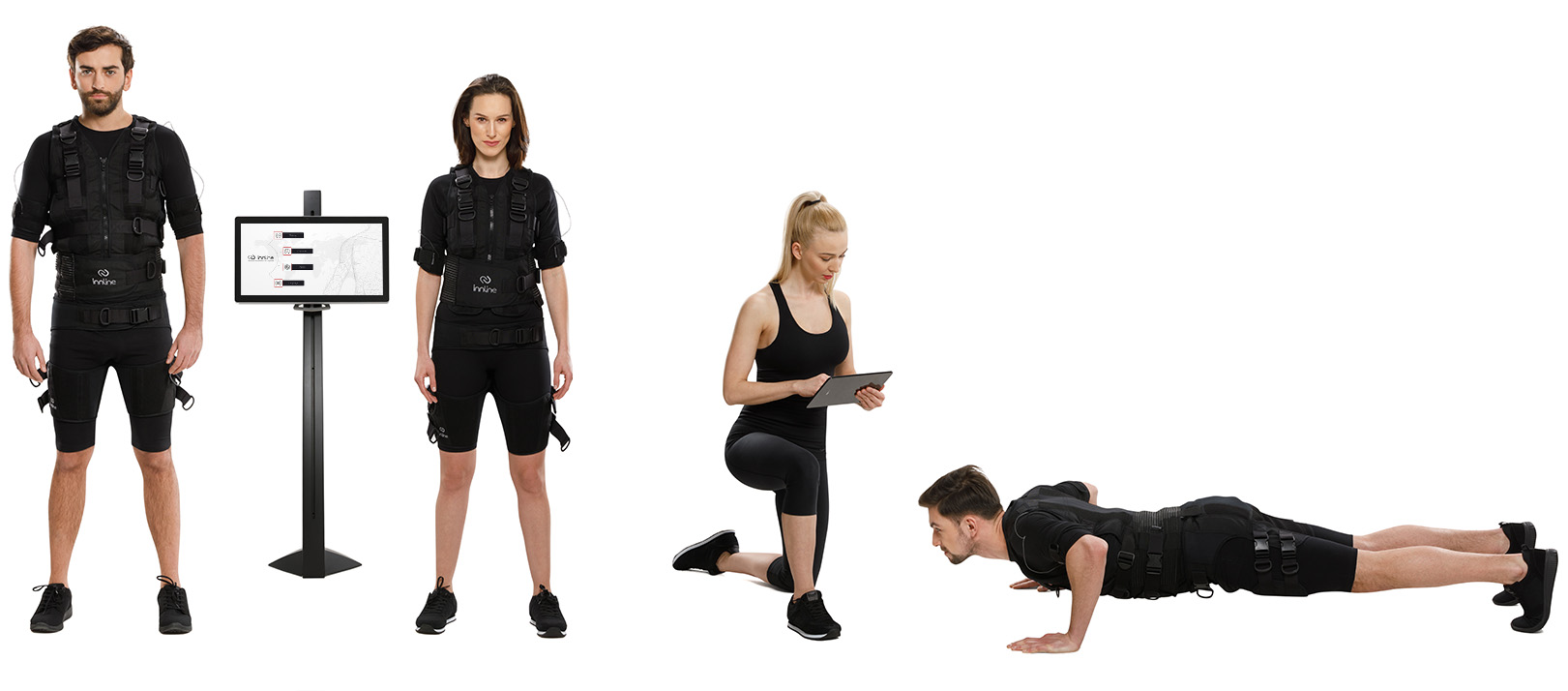 Why is it worth to invest in Innline EMS PRO Full
It's innovative & beautifully designed training device produced in Europe.
You can train with up to six people at the same time.
It's perfect for fitness clubs, studios, wellness & SPA and other sports facilities.
You can conduct the workout wherever you want.
We will help raise the funds for investment.
Operating costs are really low and ROI is much faster compared to a regular gym.
All software updates are free of charge.
Instant service and device replacement guaranteed.
Calculate your income.
We have created a revenue calculator to show you how an EMS training business can be financially beneficial.
Select the fields and after entering your e-mail address, we will provide you with the results of the calculation below.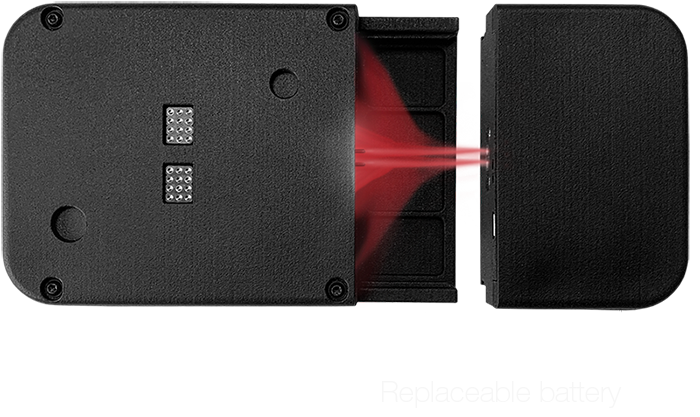 We are proud that we introduced a new EMS box 2.0 Thanks to the magnetic connection, the use is even better and more comfortable.
New technology allows 10 times faster connection.

The new battery allows you to train up to 6 hours a day and is fully removable. That's why you can use ems receiver all day without having to put it on separate charge.

Perfect shape, small size and low weight make it the most technologically advanced product on the market.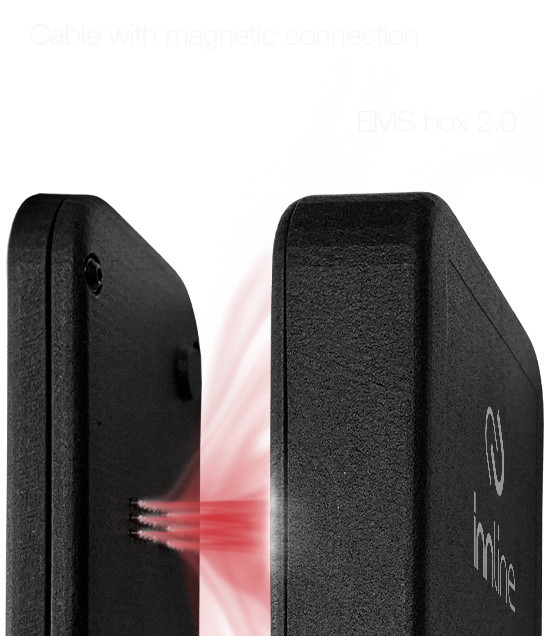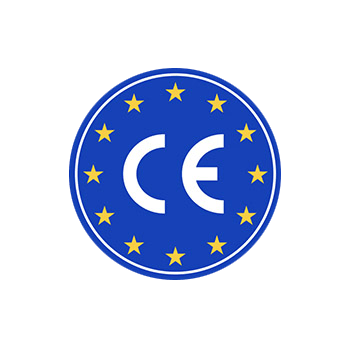 Innline EMS system has achieved CE Marking (Conformité Européene) indicating conformity with health, safety, and environmental protection standards for products sold within the European Economic Area (EEA).
The fitness market appreciates us

FIT-EXPO Poznan 2015, Gold Medal Winner

FIT-EXPO Poznan 2017, Gold Medal Winner

FIT-EXPO Poznan 2018, Gold Medal Winner

FIWE Warsaw Expo 2014, Gold Medal Winner

Golden Acanthus 2017 & 2018 for Design & Branding
You can set up your own kit
or tell us your needs and we will help you with that

Get a quote
Leave us some basic information and we'll get back to you.
Innline EMS training devices
Last but not least – the suit
Ergonomic, innovative, comfortable.
A training suit adjusted to the user's needs.
Produced from the very first component to the final product in Europe.

22 muscle stimulation points
shorter training time while keeping visible effects
Unisex suit
lower investment cost
Personalization
the possibility of personalization the suit adjustment to the brand
Additional calf stimulation
for the perfect leg training
Magnetic connection
More comfort, faster connection, low weight and size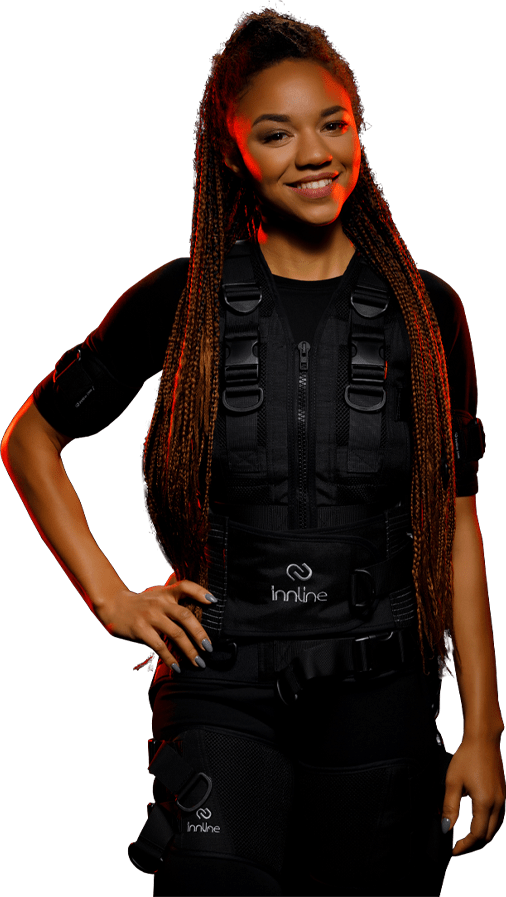 Independent stimulation of biceps and triceps muscles
higher training efficiency and faster muscle development
Individual combinations
the possibility of the size of top and bottom of the outfit adjustments
Innovative electrodes
big innovative electrodes well-matched to the body, available in two alternative designs
Exchangeable operating elements
significantly reduced costs of use