One-piece, ultra-thin
Skinn training suit
We have expanded our offer with training outfits intended for individual use. Now every customer of your EMS studio can own suit that will make them even more comfortable during training, easy to maintain and resistant to damage.
We are proud that we can give you another Innline product that will contribute to the development of your business and increase the quality of cooperation with your customers.

Ultra-thin, made of elastic fabric that provides thermal comfort during workout
One-piece
The front zipper makes it easy to put on and take off the outfit.
Short sleeves and legs
They make the outfit and workout more comfortable.
A wide range of sizes

The suits are available in sizes from XS to XXL.
Universal design

The outfits are suitable for both men and women.

Easy to use
You no longer need to wear special training underwear under the outfit.

Innovative material

We have manufactured it using a thin, flexible fabric that provides thermal comfort during workout.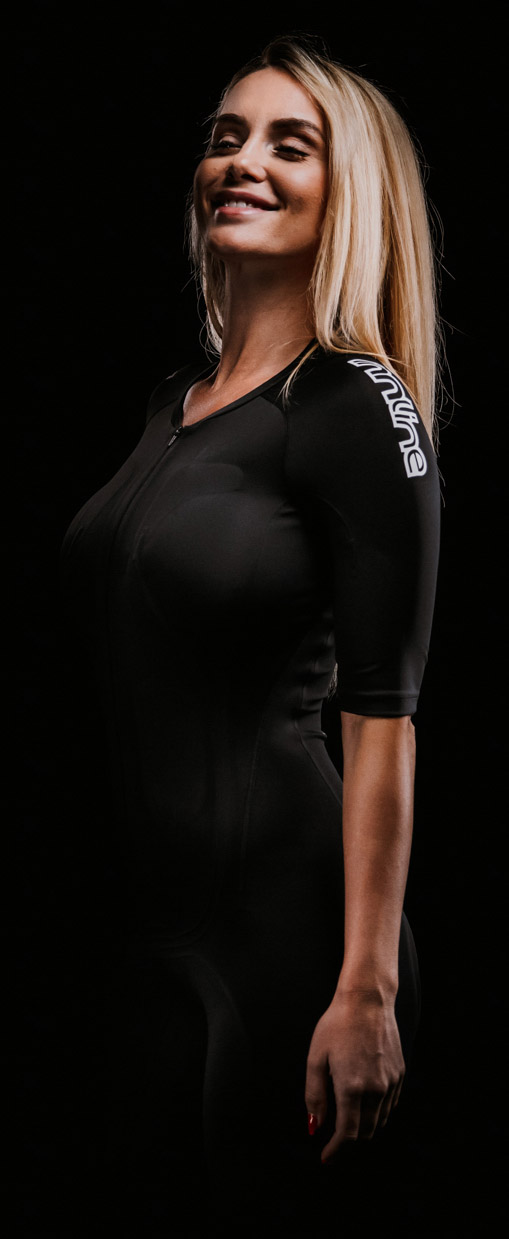 We do not wet it with water
In order for the electrical impulses to move freely, you need a few minutes of warm-up.

Personalize it
The outfit can be an advertisement for your studio, thanks to the possibility of placing your logo on it.

20 muscle stimulation points

Even a short workout brings visible results.
Easy to maintain

The outfit should be washed manually, using the recommended detergents.
For individual use

Your customers can own an outfit and use it for home training as well.

European manufacturers

All Innline products are manufactured under our full control, which helps us guarantee the highest quality.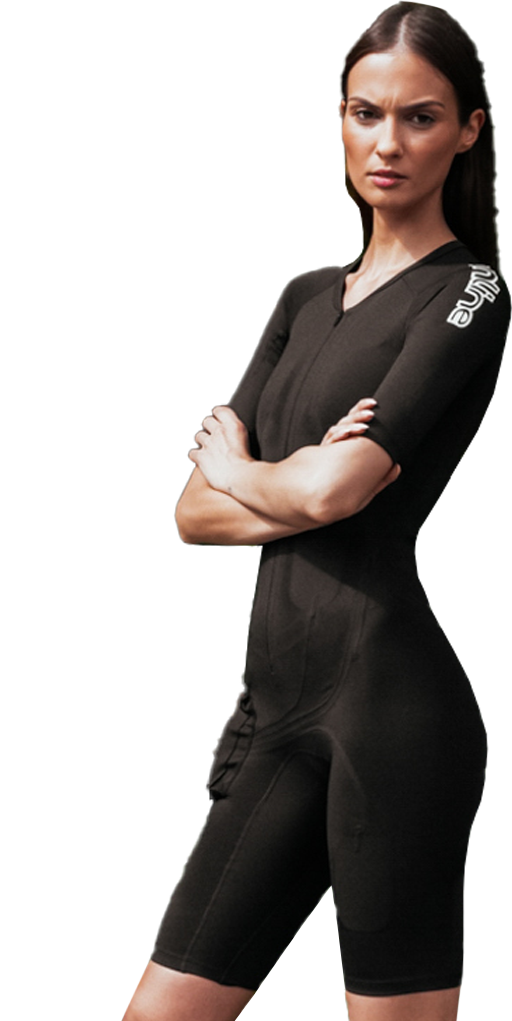 Professional Studio suits
High-quality training suits are the basic equipment of any EMS studio or other facility where EMS training takes place.
Studio outfits are equipped with light but quick magnetic connections that increase the comfort and effectiveness of a workout. They also enable independent stimulation of the biceps, triceps and calf muscles.
Equip your EMS studio with training outfits and rent them to your clients.

Professional EMS training suit for multiple use.
Two-piece
The Studio suit consists of a top and a bottom part, the sizes of which can be freely combined and adjusted.

Universal design
Studio outfits are suitable for both men and women.
A wide range of sizes
The suits are available in sizes from XXXS to XXL.

Reusable
After workout, it is enough to disinfect the suit and it can be used by another person.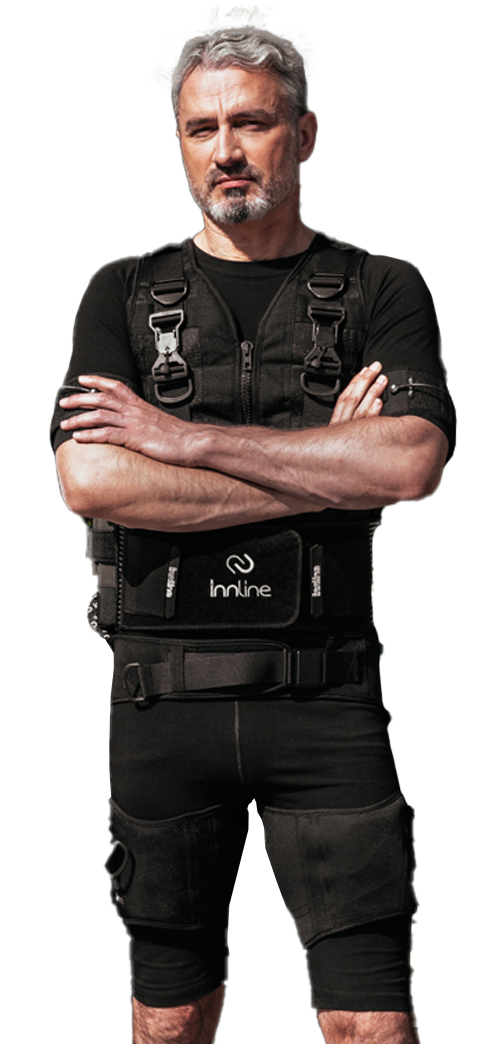 Requires moistening
Before workout, spray the suit with water to facilitate the conduction of electrical impulses.

22 muscle stimulation points

Each EMS training improves the condition of the whole body.
Personalize it
By branding your outfit with your logo, you make your studio consistent in terms of image.
Replaceable elements

Due to the possibility of replacing the worn parts, the overall costs of use are significantly reduced.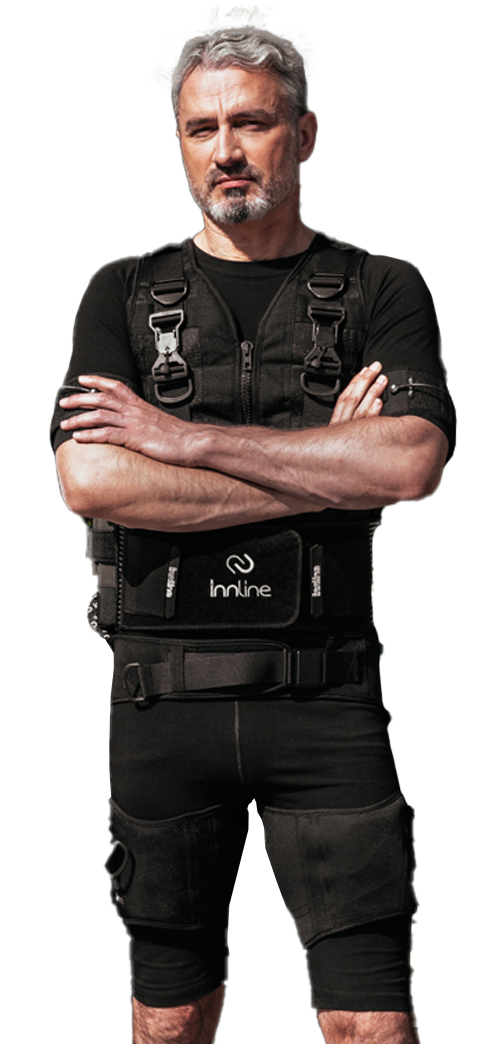 You can set up your own kitor tell us your needs and we will help you with that

Get a quote
Leave us some basic information and we'll get back to you.